Your wedding, your way!
Customized your very own wedding invitation!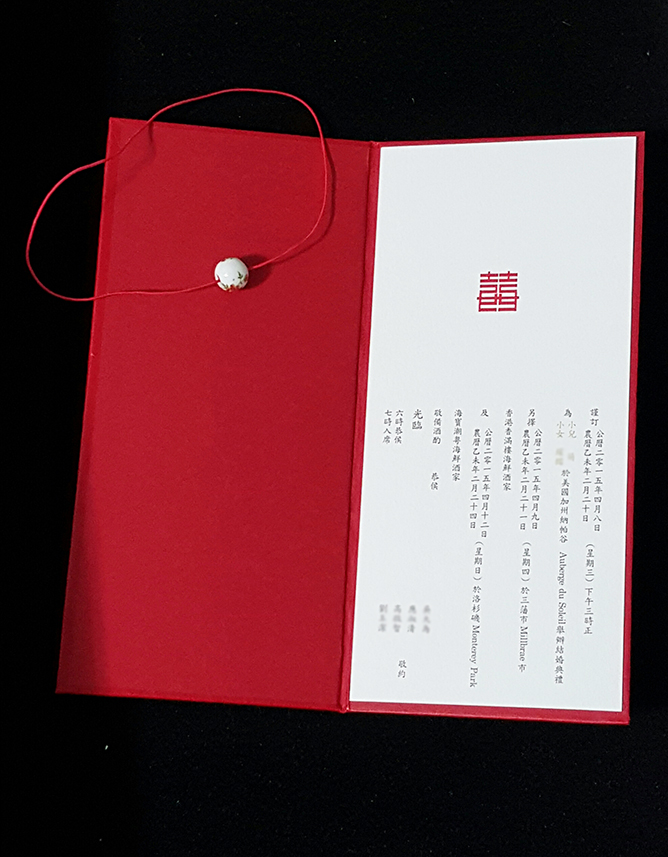 Design idea:
Feature:
Oriental style - 21cm x 9.5cm
Reference number:
YY01 Deluxe
Production lead time:
15 - 20 working days
Quantity:
HKD16.7 / USD2.15 each. for 50 sets
Remarks:

All price above is included the cost of printing, design and production.
Appreciation is a great way to recognize the hard work and efforts that we had done for you, minimum charge of design fee apply in above quotation.