Custom Couple Portrait Wedding invitation
Design idea and feature:
Hand drawn style illustration portrait wedding invitation / painting
Digital output
Custom design couple portrait painting to surprise your special ones or your little one, baby birthday ceremony and other special occasional.

Every Love Story is beautiful art.
Digital default output in A4, let us know if you prefer other dimension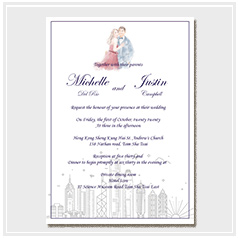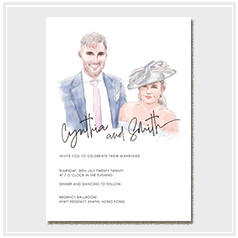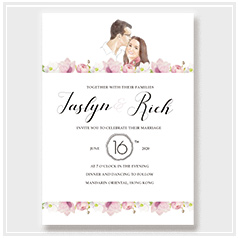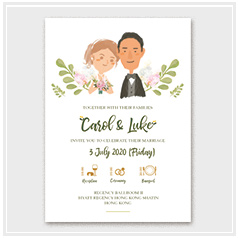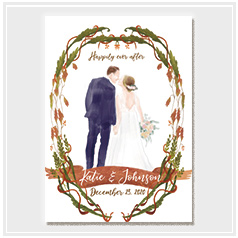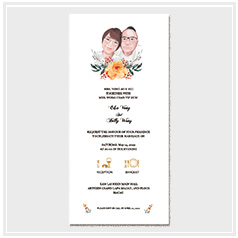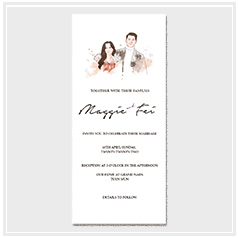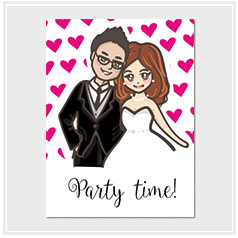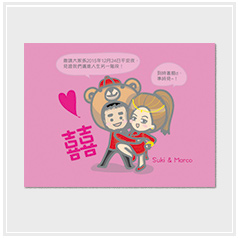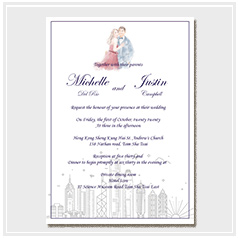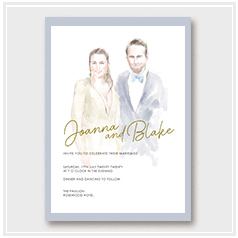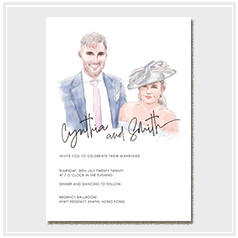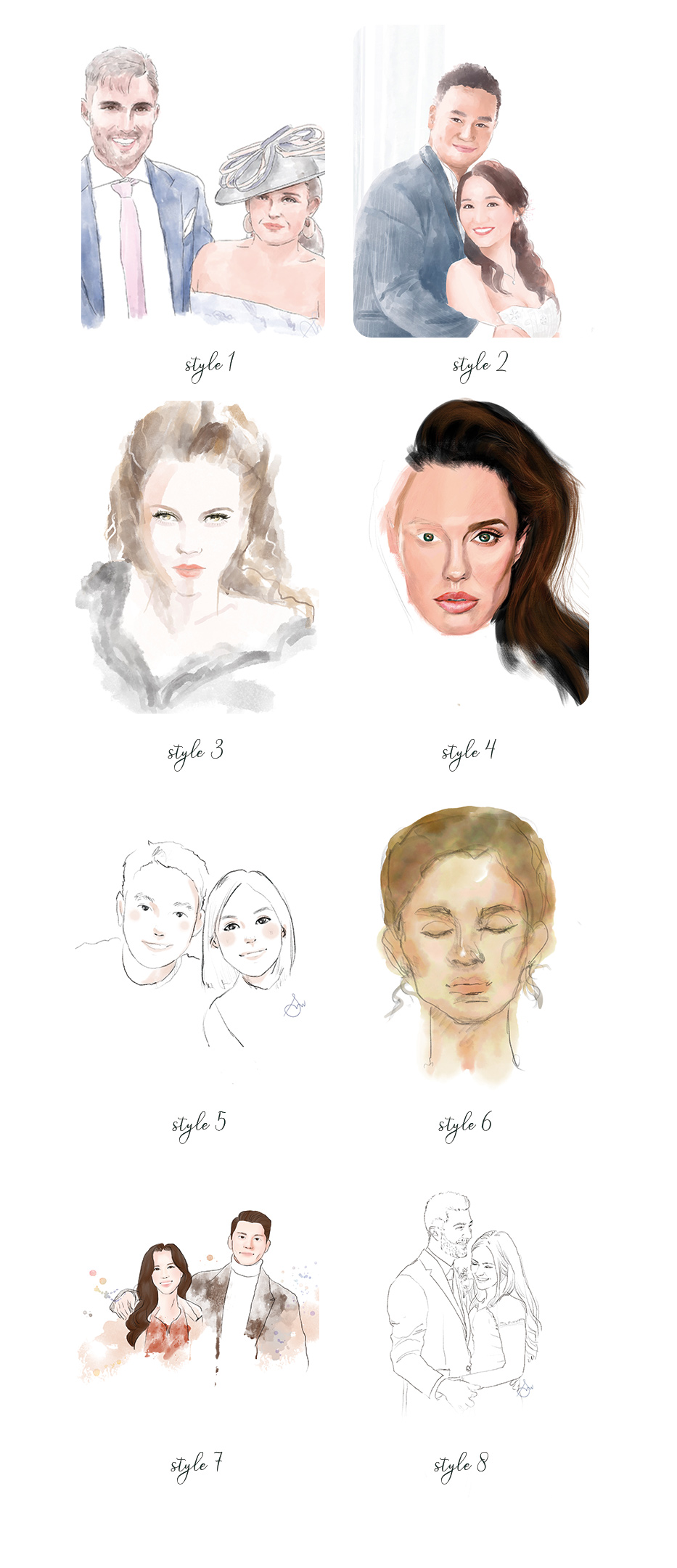 List price for digital version only
Optional:
Invitation:
Flat card single printing
Default signature art white 250gsm paper (Matt)
standard matt color layer card approx. 250gsm
included invite wording layout single side (HKD200)
+HKD400
Quotation for Recto only
Recto Verso at cost
Size: approx 165 x 115mm
Can be adjusted to well fit the envelope
Envelope at cost

Drawing portrait style:
style 1, 3 - Digital only - HKD900
style 2, 4 - Digital only - HKD1,200
style 5 - 8 - Outlines - Digital only - HKD600
+ pet HKD100 each
wedding layout digital version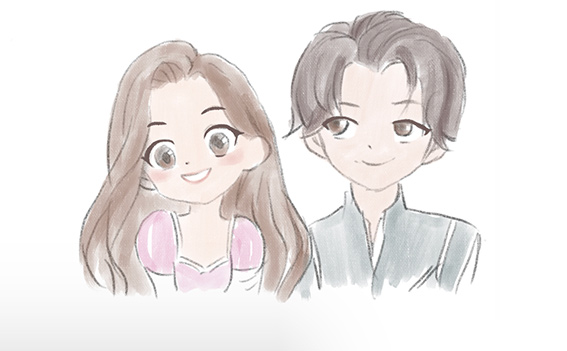 Half body 2 persons cartoon style, digital only HKD600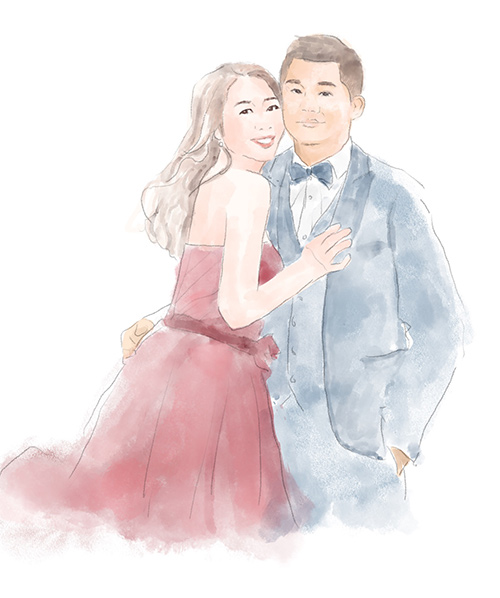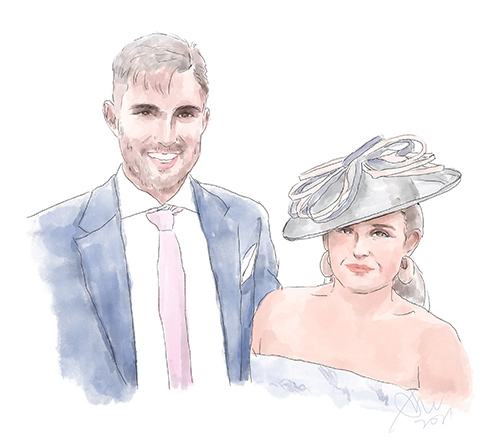 half body for 2 person, digital only - HKD900
Package: A4 watercolor style printing and wooden frame, +100pcs invitation standard printing HKD1,600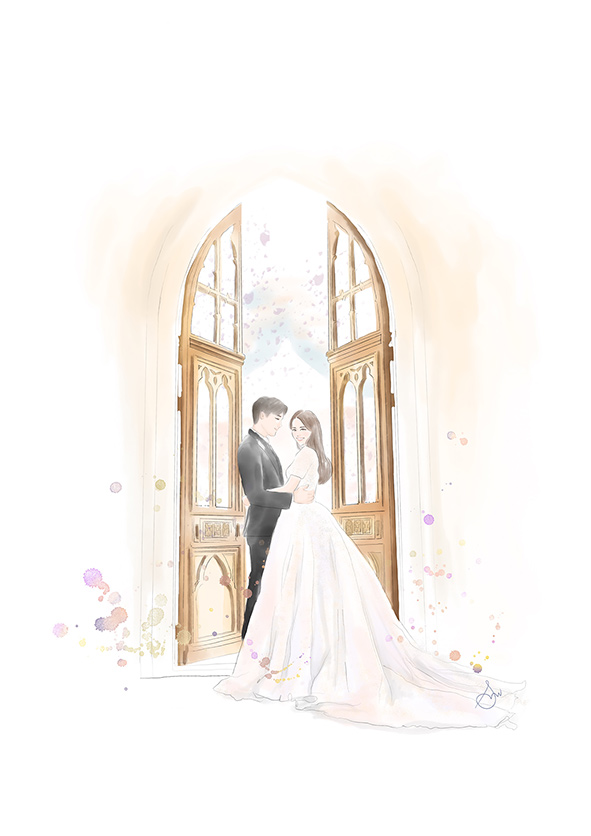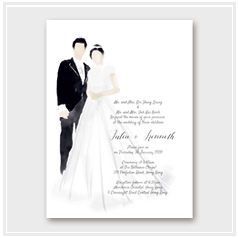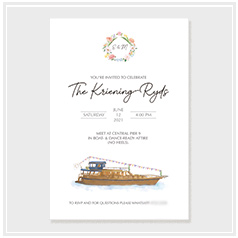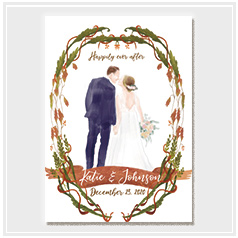 Whole body 2 persons with background HKD1,200
Venue drawing HKD900, and crest HKD1,300
Package: A4 watercolor style printing and wooden frame, +100pcs invitation standard printing HKD1,900
The said quotation included 1 pdf file, 1 psd and 1 jpg for portrait (in the wedding invite print size)
Production lead time:
approx. 10 working days
Quantity:
Above quotation for 100pcs, please drop us a line for other quantity.
Remarks:
We require high quality images which is included the proper lighting etc so we can see your face properly.

All price above is included the cost of printing, design and production.
Appreciation is a great way to recognize the hard work and efforts that we had done for you, minimum charge of design fee apply in above quotation.
Please note that there may be slight color differences between the sample colors and your final print due to varying screen settings and color presets.