Pick and print Invitation service
we strive for quality rather than price, we sell the service but not only just the product.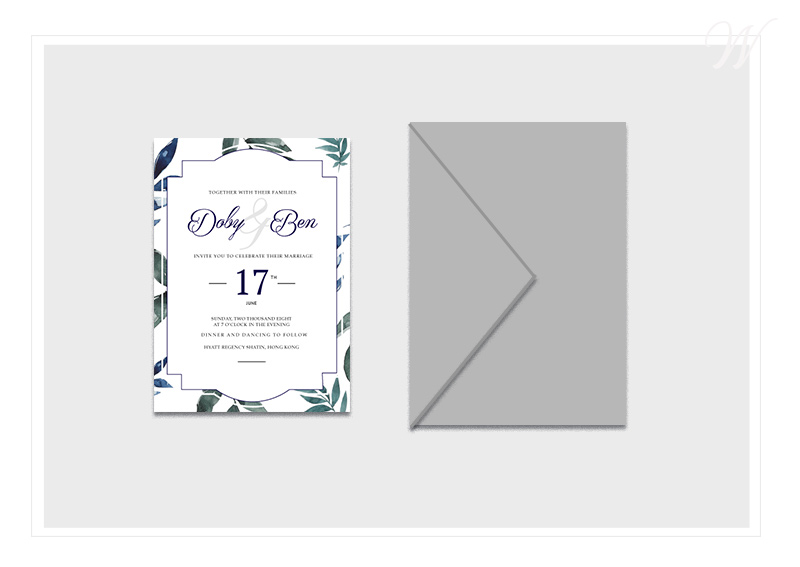 If you prefer just Pick-and-Print flat card printing, please see the quotation below:
Once the layout confirmed, the Pick-and-Print can get it done as fast as 2 - 3 working days (Printing on Signaure White 250gsm paper)
This cost will be included in all bespoke invitation sets

< layout samples and templates here >
< Hong Kong style Chinese writing format suggestion and articles here >
Standard size:
15cm x 15cm; 16.5cm x 11.5cm
or other size that matched the envelope the best
Paper type:
250gsm Signature White, or 320gsm Pearl White Shimmer
Upgrade with additional charge: Shimmer, and other textures
Cotton paper 350gsm
Invitation cost:
>> Signature White 250gsm <<
HKD1,152.0 / USD 148.07 for <100pcs
HKD1,203.8 / USD 154.73 for 150pcs
HKD1,313.3 / USD 168.80 for 200pcs
HKD1,444.0 / USD 185.60 for 250pcs
>> Pearl White Shimmer 320gsm / other in house texture <<
HKD1,313.0 / USD 168.80 for <100pcs
HKD1,498.0 / USD 192.54 for 150pcs
HKD1,520.0 / USD 195.37 for 200pcs
HKD1,672.0 / USD 214.91 for 250pcs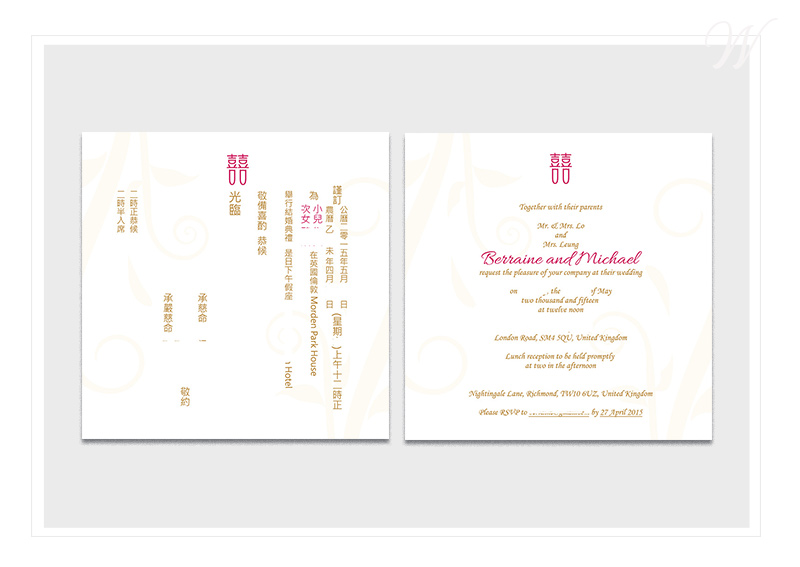 Double side bilingual recto verso printing - add-on HKD150
Whatever language it is, as long as you provide the wording :)


All the personalized wedding stationery can be included all different embellishment such as ribbons, "stone", gem or other elements that match your theme the best. Handmade take times, please reserve additional 2 - 3 weeks for you.
Add-ons:
Response cards
Enclosure cards (direction map)
Thank you cards
Place cards
Save the dates Postcard
Menu card